What I'm Up To…
Switching to online about a year ago was a big pivot for me! And, to my surprise, I absolutely love it. I find that by using an interactive website (on Mighty Networks), students are learning exceptionally well. Plus, they are having lots of fun posting their work and commenting on the work of others.
What I am currently working on developing different courses that will fit into an annual schedule. The Colour & Composition (14 week) course that ran last fall, will run again this fall. The Drawing for Painters – Plus a Splash of Colour (10 week course) that is currently runing, will run again starting next February. And, in the works, is a course for brand new beginners to get all the basics about painting. Hoping to have that ready sometime this summer, and it will be a shorter course.
The very best way to know what I am up to, is to sign up for my weekly art newsletters.
One thing that is ongoing is the Art Membership – The Painters Creative. This is a group of encouraging artists exploring varies art techniques together. A fellowship of creative friends. It will open to the general public to join just twice per year.
So there's an overview of what I'm up to. Hope you are finding lots of ways to be creative too!
Registration is not yet open for these art opportunities. Stay tuned to see what may be coming next!
1. Drawing for Painters – Plus a Splash of Colour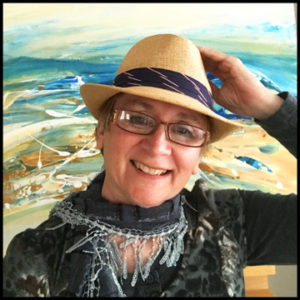 2 courses rolled into one! There are some concepts of drawing that I feel are more important to painters, and those will be emphasized in this 10 week course. My previous Line and Wash course is included here too! Weekly Zooms with Cheryl to get all your questions answered. More info here: Drawing for Painters – Plus a Splash of Colour
2. The Painters Creative – Registration will open again Sept 2021
Not painting as often as you would like to? Looking for inspiration and encouragement with painting? This is the group for you. A brand new membership/group/fellowship – all good words. This is an annual membership, and it only comes open publicly for new members to join 2 times per year. Key word for this group is 'encouragement'. We encourage each other to paint more often with creative monthly themes and daily interaction on the private website. All media welcome: watercolour, acrylic, and oil. More info here: The Painters Creative
NOTE: These 2 groups are hosted in separate private website areas. You can join one, or both.
Be the first to know…
The very best way for you to keep in touch with what is coming up, is to sign up for Tuesday Art News Emails. They contain tips and techniques, fun quotes and other creative inspiration. I respect your privacy and each has an easy unsubscribe button at the bottom. Here is the form: Sign Up for Cheryl O's Art Newsletter