It's a different world…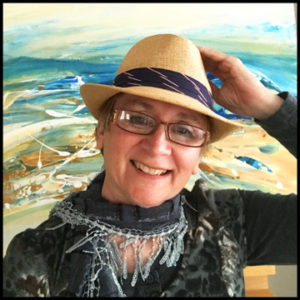 I am delighted to have 77 students in the current "Colour & Composition" online course. Registration for that course is now closed.
The online format is working super well. I video the painting lesson and explain why I am doing each step – the colour mixing, the brush handling, the composition, and more. Unlike live, you can watch it whenever you want, stop, rewind and re-watch to your heart's content. A great way to learn.
For interaction, there are live Zoom sessions where students can ask me any questions. There is also lots of interaction between students on the site as they have fun posting their work and commenting on each other's too.
I have an online art membership currently being planned that will be ready for you in 2021. Hope to see you there!
Coming 2021 a new online Art Membership: All media
The very best way for you to keep in touch with what is coming up, is to sign up for Tuesday Art News Emails. They contain tips and techniques, fun quotes and other creative inspiration. I respect your privacy and each has an easy unsubscribe button at the bottom. Here is the form: Sign Up for Cheryl O's Art Newsletter
Here is more information about the Art Membership with Cheryl O